Hi guys! ( In my awfully fake youtube voice LOL).
How are you all doing? I know, I know it's been ages 🤦🏾‍♀️🤦🏾‍♀️. So much has been going on, and I've sort of been putting off this post for a while..feeling like an imposter again!
So today's post, is aptly titled (in my humble opinion..) Imposter Syndrome 101. I guess the first step is to define what exactly we mean by this term. Who is it applicable to? How do you catch this dreaded syndrome? Is it a selected few? Is it only women? Is it only men? Does it only come when you're in your "season of success"? I can't promise to answer all those questions, but I'll certainly try my best.
For me, imposter syndrome is quite an important topic. I guess perhaps I feel it, most days. Believe it or not, some days, I actually really struggle with it. After asking around, I discovered I was not the only person who suffered it. I managed to twist the arms of a couple of people, who have agreed to do an interview on this, which I can post! More on that, later.
I'm sorry.. Imposter what?
Imposter syndrome – being in denial as to your accomplishments/accolades and a having a general feeling of being a fraud…

…one day, someone will find out that all these things I have achieved, are actually, not by my own doing….
Well, I confess, that's not a universally accepted definition, but rather, something I've mashed together (partly from google..) and through my own experiences.
I think it's fair to say that everyone, at one stage or another, suffers from imposter syndrome. Whether it's a new mother, wondering how she went from enjoying her singledom, to having one child on the breast and making dinner for the husband women envy her of having… (yawn, this marriage issue requires an entire post sis..) to the newly qualified medic who gets to examine his first patient as a real doctor, after six hard years of learning which way the stethoscope goes around your neck. It could happen to everyone.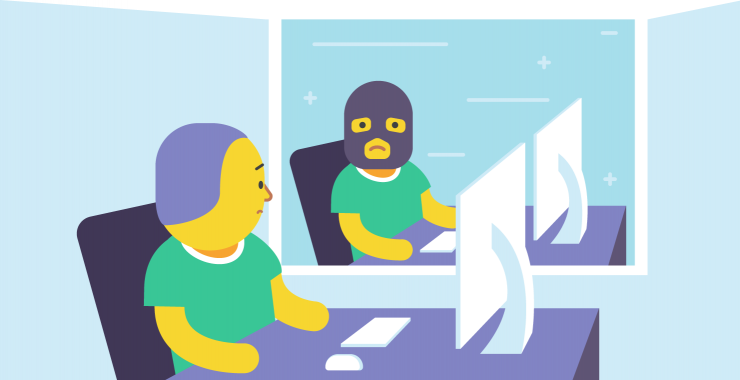 ***
This is probably hard for many people to believe, however, every time I hear 'Dr. Fola', it really makes me cringe inside. It's a legit battle, because for a really long time, and I was in denial that I could achieve it. So I guess when I hear it, half of me is in awe of myself, and the other half is wondering if there has been some sort of mistake somewhere.
When I was first awarded the PhD, I will admit – I used to reinforce the use of my title at every opportunity. I remember on the day it was conferred, I went to all my banks and changed my cards. Legit. One of the cashiers', after aimlessly searching for the absent ring (s) on my left hand said, 'Oh, you need to bring your marriage certificate'. I calmly, with a smirk on my face, said I don't think so Miss, I'm changing the title to Dr. Serve it hot Afollyyyy Pepe! Eyyyyyyyyyyy😎😎
Actual Experiences
My own personal experience of feeling like an absolute imposter has shown up in my career a number of times. I remember on my first day of teaching at one of my old places, I introduced myself to my first criminal class. One student, bless her heart, shouted across the room,' But you look so young though!!'. …. and, she was right.
At first, I wasn't sure whether to take that as a compliment, or whether to be offended that she had shouted across the room. Whatever I felt, I do remember agreeing with her for a split second and thinking, actually, I think I am in the wrong building – someone get me out of here..and fast.
Another time, probably more recent than the others, I wanted to speak at a staff meeting. Before I spoke, I took a quick sweep of the room and realised that a ) I was the only person of colour; and b) I was the youngest in the room. I think this last one, for me at least, has been the driving factor of this annoying syndrome. What could I, the youngest person in the room, possibly have to contribute to this adult conversation. I remember this awful feeling of thinking that whatever I wanted to say, would automatically be seen as invalid and thus dismissed.
Although I have used examples of myself, I have friends/colleagues in different work places who have had episodes of feeling like the imposter in the room. I remember one time, a friend mentioned that a patient had asked him, the doctor, to go and call the real doctor because the patient thought he was the nurse. Of course, when he tried to explain, she said, quite simply and frankly,
how can you, be the doctor. You're just a boy..
He said ' Fola, for the first time, I actually questioned whether I was in the right role or whether there had been some terrible mix up."
So what are the causes of imposter syndrome?
I have come to the conclusion that suffering from imposter syndrome, cannot be identified by a singular cause or event. I'm a genius right! I know.. e stop e. No honestly, I think it could be an amalgamation of different factors and you can experience it at any phase of your life. The instances I gave in the introductory sections could be examples..
It could even be that on the days you've over come the syndrome, and you're finally believing that you are capable of being this achiever, those around you that make you feel like you're being proud for no reason. I've heard if all sisteh, brother.
Is it only you? Are you the first to achieve that? Are you the first to get that job? They're probably correct, and you really are not the first. However, in that moment, YOU, for yourself, came first.
See ehn, every single person is dealing with issues – imposter syndrome or otherwise – and these comments are really unhelpful. Self reflection, in my book, is always necessary. You as the reader, take time out and also do some self analysis – you might actually be the one causing that syndrome to unleash itself on to someone else with that your tongue that you refuse to caution. If you don't have anything of wisdom or substance to contribute, biko (please), pipe down. I'm triggered today evidently 😂
Moving on…..
From the position of a woman, I do think that some of us are conditioned to suppress our achievements and in some instances, we ourselves, may not want to be seen as overdoing it. I've heard reasons such as "I don't want to emasculate my man, so I'll just be in the background..". Like I said, even this one requires a separate post. Anyway..
The conditioning to suppress..
I am coming to the end, I promise. But before I do, let me just touch on this suppressive conditioning issue. It could be from your upbringing, being the only female (or one of many..) and the expectation regardless of whatever you attain academically or professionally, it's Amala (a beautiful, beautiful Nigerian dish..) that you'll end up making last last. It could be that ex boyfriend who used to subconsciously force you to suppress your wins so he felt like the man of the ship. There's no manual to this conditioning palava.
I was reading a book in my former book club – Lean In, Sheryl Sandberg – and she talked a lot about women not putting themselves forward for roles, and downplaying their achievements. The only logical conclusion I could infer from this, was perhaps they thought they were not good enough, or they had become the product of the things I discussed above, leading to this imposter.
It could even be that you're a guy, who used to be a terrible one, (ok, semi terrible..?) hanging out with the girls, parting till thy kingdom come and suddenly, you find yourself in a good job, doing big things. It's not unusual for that imposter feeling to, on occasion, pop up. Those scary questions… am I a fraud? Did I lie to get this job? How did I even get to where I am? I knew what I was doing 5 years ago, and it was not sitting in one corner office asking my PA to bring me extra coffee bruh. This Gooooood is too good oooooooo 💃🏾💃🏾💃🏾🙌🏾🙌🏾
So where do we go from here?
I have 6 steps which based on my own experiences, I would like to share:
Step 1
Your mind, your battlefield.
This was actually the title message preached at my church sometime last year. The first battle is in your mind. I can tell you that for free bruh. The fact that you have even thought, in your mind, that you are an imposter, that should be your indicator that this is your starting point. Once you win the battle of unconditioning your mind and start believing that YOU ARE A SUCCESS – the rest becomes much easier.
Step 2
Words of affirmation.
I watched a short interview with Serena Williams about two years ago, and she was talking about 'confidence', and how she builds herself up, when she finds herself in a low position. She said, and I paraphrase, that she does not go into every tournament confident, and to address this, she uses positive affirmation. She then takes it one step at a time. So, on the days you feel like an imposter, or you feel its ugly head roaring up, words of affirmation can actually really help. I have tried it and honestly, it has become part of a lifestyle for me.
Step 3
Stop comparing yourself to everyone else!
This one is more of a life lesson as well as imposter-ing.
I have to say, I was/sometimes am guilty of this. I have the occasional day where I think to myself – but so and so is doing great. But this person has accomplished this and she does not have two heads. Perhaps I am just not as good enough as this person. Maybe I am not cut out for this role – maybe its too big for me. Omg they're going to find out that I'm a fraud!
It's usually the result of feeling overwhelmed with tasks and/or the imposter monster trying to escape the cage it was locked in and enter my thoughts. It could also just be you being insecure to be frank. What I found however, is that the progress of other people does not mean you are failing. You probably just need to take your time, reflect and get back on it. It also does not mean that you are not suppose to be in the position or role that you are in. Sis, There's enough room for all us all at the top..Stop the comparisons.
Step 4
Give yourself the recognition you deserve/Celebrate YOUR WINS
Oh my goodness. This probably should have been the first one to be honest. Listen, babes. If it is your name on a piece of work, you did that. If there was a contact that you sealed for the company, and it was your work – you did that. If you saved someone's life (probaby with the help of a team sha…) you did that. If you got that client to sign that deal..you did that. If there is a title underneath your name on your office door – you did that. If they call you Dr (of any kind) at work – you did that. Let's stop hiding under the mask of, it wasn't me, or I didn't do this. Give credit where credit is due but for goodness sake, give yourself the recognition that you deserve and stop sweeping your achievements under the carpet.
The second part of this, I coined from a video that @TheHappyMan made a few days ago.. (thanks lol). This, in my view, is so important and plays such an integral role in you beating the dreaded imposter syndrome. You need to be able to celebrate your wins, no matter how small you think they are.
Step 5
Write down your accomplishments…and own them.
A friend of mine suggested that I start a jar in January 2018, and start writing my achievements/things that I was proud of, for that year. She said, open it in December, and you'll be amazed at how much you've achieved that year.
At first, I was slightly sceptical because well, how many things can you actually do and be proud of, at any one time? Besides.. we're trying to save the environment and all.. all that paper! Anyway – cut a long story short, I did it, and I can say it was one of the decision I am most proud of. It was a real confidence boost. Yes, I know we are in March, or at least nearing the end. It is never too late – try it 🙂
Step 6
Discharge self-doubting/second guessing yourself
This might be the killer of them all. When you leave room for self doubt, you are actually inviting fear and uncertainty to take a seat on your couch. You, by yourself o, make room for that dreaded imposter. And I understand – it's natural to sometimes find yourself in that position. These battles are won and lost in your mind however, and you do need to discharge them, if you're to move forward with anything.
Anyway.. that's all from me today folks! Sorry if this felt like another motivational pitch 4.0! 😩😩
Have a great one 🙂
Fols
** image from Google.